IN THE BEGINNING...
A group of praying believers in Susanville got together several years ago and prayed that a change would come to the Susanville area. Upon seeking the Lord at Bethel Church in Redding, CA, prophecy was given that a river would flow out in the Susanville area. These men prayed and waited for it to come about.
After a few years, others got together and held a prayer meeting at a local church and prophecy flowed out as well. One prophecy was about abandoned watchtowers, others were about a river flowing into the Susanville area in which God's healing and deliverance would come. In it's wake, would be pools of His water poured out for all to have that desired it. This second group of people had not heard what the first group had done, or the prophecies that were given beforehand. God had confirmed His word over and over again as we got down on our knees and prayed.
He was pouring out the latter rain on different people in the area, and they were being touched in different ways, like streams in the desert. The streams of the Lord's servants keep meeting and coming together in ways that we cannot fathom. This stream, comes together with that stream, and the river is forming. God's plan for the Susanville area is born of His water and we will never be the same.
God is doing a mighty work in the Susanville area and it is going to be in power, with healing, deliverance and strength that is beautiful and unending. We do not pretend that we even understand fully what all of this is going to be about, but we are going to take a stand for God and do what He says. If God goes there we are covenanted to follow Him. We stand firm in our faith that God will do as He says.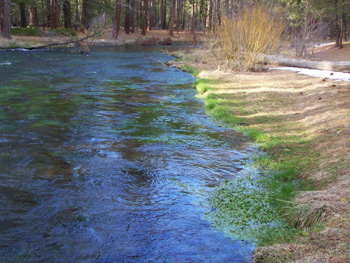 We invite people to see for themselves what Jesus can do in their lives as well. If we are not about doing what the Lord wants, then we ask you not to believe us!
We are informal, non pretentious believers with Christ as our guide. We believe that Jesus died for our sins according to scripture, was raised from the dead to life bodily, and has given the Holy Spirit to us as our guide. We believe in the work of the Holy Spirit as co-partners in the kingdom. We believe that God has restored the five fold ministry in the now, and the church moves in power and life.
Come and let us behold Him together. Come and dip into the pool of His water and become a stream of living water that Jesus has for you.