Meet Our Pastors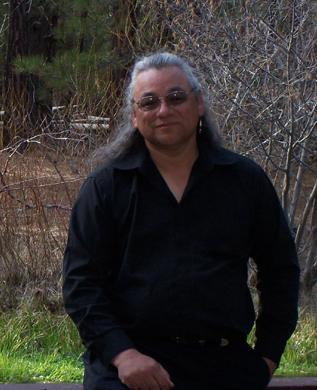 Pastor Bruce on a church trip to Bethel in Redding, Ca.
Pastor Bruce S. Gebbeken is an ordained minister with Healing River International in Missouri. Prior to this, Bruce was ordained through the Christian Church, "by the laying on of hand for the works of ministry". He has been involved in Native American ministry with the American Baptists, was an Associate Pastor with Mountain View Christian Church in Genoa, NV, and worked in active ministerial relationship with the Carson City Ministerial Fellowship, Carson-Tahoe Hospital Chaplaincy Service, Nevada Legislature Chaplaincy, etc.
Pastor Bruce's Native American background has gained him a unique insight into Native cultural expression of Jesus. By his unique relationship and closeness to his people, he is able to reach those cultures that are considered by many as "the least of these". His involvement in the many racial reconciliation movements, balanced by the move of the Holy Spirit, provides a background for true understanding of Native issues. He was involved in "Colors of The Kingdom", World Gathering of Christian Indigenous People and an Elder with Eagle Valley Indian Church.
Currently, Pastor Bruce is involved with the prophecy movement in Susanville, hosting and praying in the River that is to come. Pastor Bruce currently holds a Bachelors Degree of Ministry from Northern Sierra Bible Institute where he graduated with honors.
Orri, in the office of Minister and Evangelist for Desert River, brings guidance and perspective to this ministry. Orri has been heavily involved in church evangelism and prayer ministry for a quarter of a century. Her heart pours out to people in such a way, that they cannot help but see God's involvement with her.
Orri comes from a Vineyard background that focuses on spiritual healing, active evangelism, a strong committed prayer life and seeing the movement of God. She has been active in Native American ministry, such as cultural evangelism, The Trail of Tears Crosswalk, The "Colors of The Kingdom" reconciliation movement, and the World Gathering of Christian Indigenous People in Rapid City. Orri's Vineyard background brings to the table a balance knowledge of everyday, walking with the Holy Spirit in all aspects of Christian life.
Orri has studied to show herself approved and is a recognized spiritual leader and prayer warrior. She is a homemaker and mother of seven children outside of her duties here at the church.